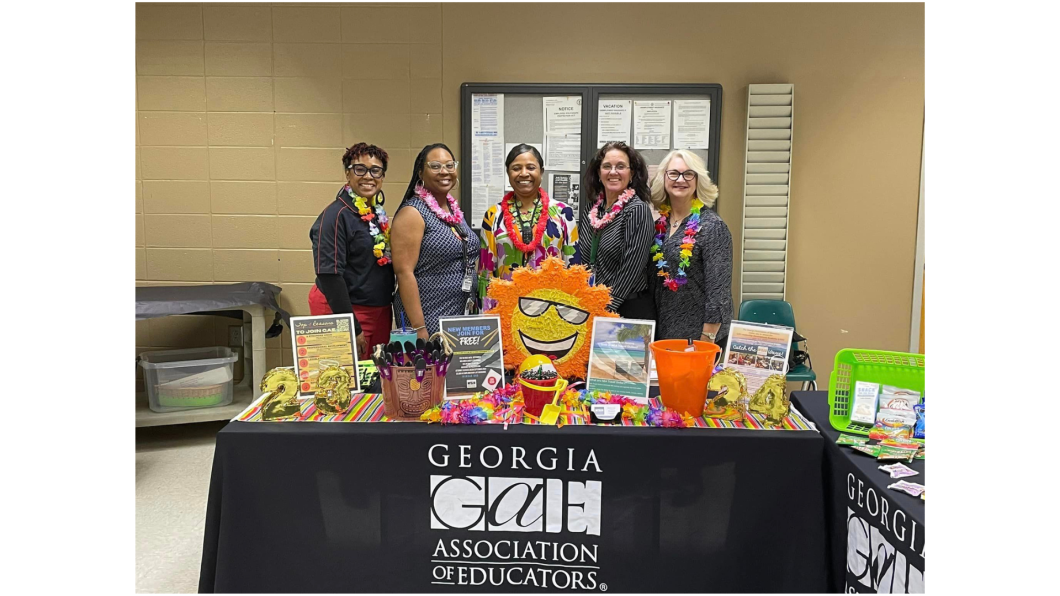 THANK YOU AND WELCOME!
You have made the decision to join and add your voice to the most effective advocate for public education in Georgia. 
You will be joining a grassroots organization that is the most effective player on the local, state, and national levels. You will be a member of your local association (e.g. , Cobb, Colquitt, or Walker), state (GAE), and national (the National Education Association –NEA). Altogether, you will be part of a force that has the power to positively impact education—not just here in Georgia but across the nation.
Join GAE, and add your voice to the fight  for your rights and the rights of your students, better working and learning conditions, needed resources, and better benefits and pay.
In addition, once a member, relax knowing that you are covered with $1 million of liability insurance. Our legal services team will be right there if you need us for anything on any day.
And that's just the beginning of what your GAE membership means. You'll receive special discounts on a plethora of goods and services via our rich benefit offerings; while our professional development workshops will help you sharpen and expand your skill sets. All of this -- plus the strong advocacy that is a hallmark of our association.
So join us and add your voice to thousands of others that strive every day to enhance and improve Georgia's public education system for our children and those who have dedicated their life to working for them.
With more members like you, Georgia educators and support staff will have an even stronger voice to improve our daily lives and the lives of our students.
Quote by:
Ty Cook
, Middle School Science Teacher